Blog | Open Cart
Open Cart v3 has a built in IP address blocker, handy if you wish to block people who are trying to hack or defraud you.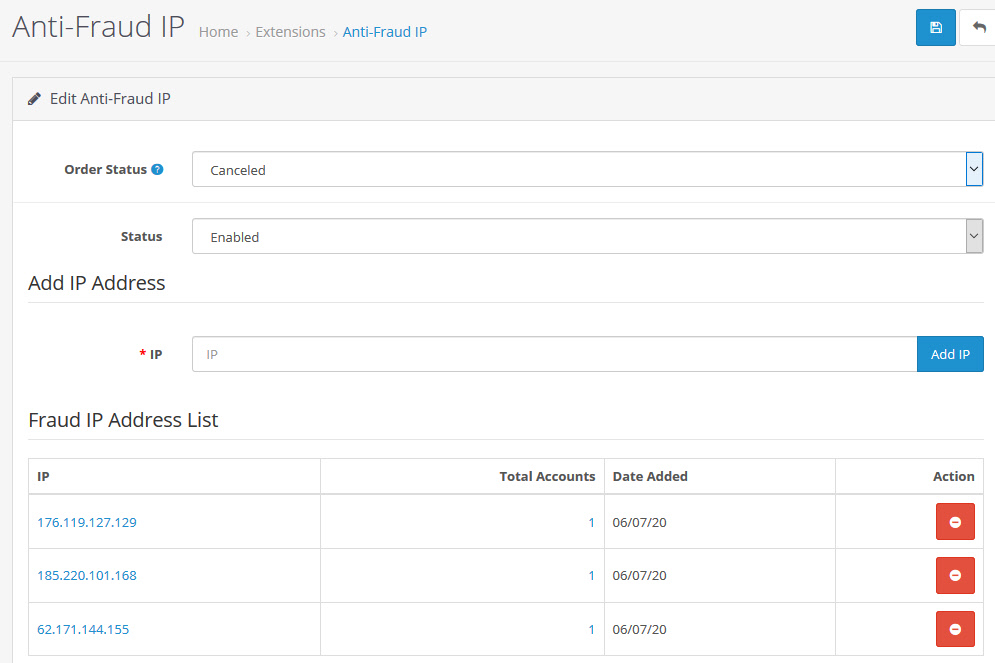 From Admin menu got to Extensions -> Extensions, select AntiFraud from the pop up list.

The AntiFraud Ip can be used to block IP addresses from accessing the system. Install the function using the green action button. Change the status to enabled and Save at the top right.

Then type an IP address then select the ADD IP button.