Services | Simple Web Admin
Keeping your web site update to simply and effectively is the major aim of our eazy-site web portal.

Adding and amending stories is done simply and effectively. We have tried to keep the system simple so that updates can be done quickly.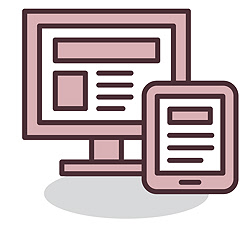 Uploading information and including pictures into the stories can be done with a few clicks.
Recently we have updated our adminstration system into a single portal. This makes it simpler if you manage or have multiple web sites. We have over 40 websites using the eazy-site Content Management System (CMS).
As of today, Dunfermline Atheltic`s use of the eazy-site administers thousand of stories and tens of thousands of images. They have used the latest update to the eazy-admin web portal for over two years. As of January 2017 the follwing statistics show the high level of use of the web site:
Total Advert Views: 138,703,086
Total Stories: 6,114 Number of Views: 10,916,819
Total Images: 45,476 Number of Views: 4,819,603
Click here to view the latest statistics of view, images and stories
The pictures below show screenshot of the user interface for amending story and selecting pictures.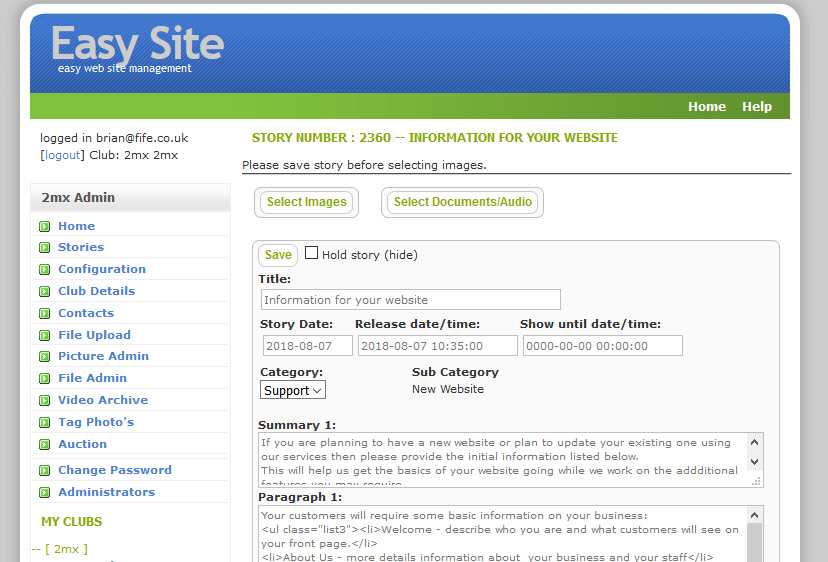 Related Stories: