Projects

I was match secretary at my curling club and I was too lazy (:o)) and short of time to use an excel spreadsheet. Therefore I developed an online scores database. The list of matches are entered at the start of season and scores as each match progresses.. League tables are then automatically produced and club members can quickly see the positions in the league.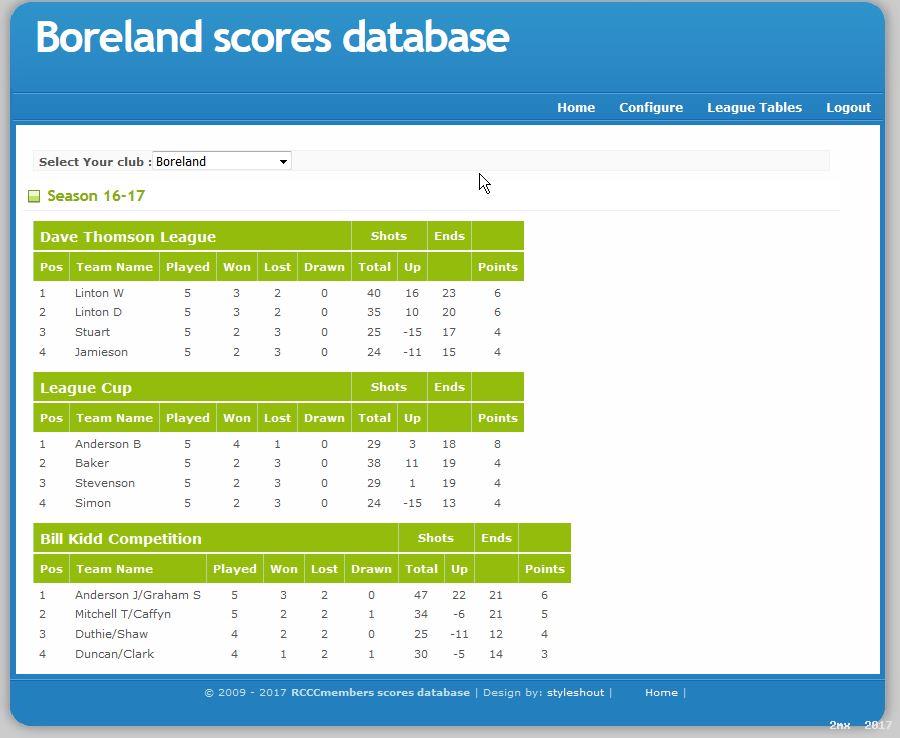 Normally the skips enter the results shortly after a match though a match secretary can be tasked with putting in the scores. The league tables are automatically updated.

Each club can setup up the leagues they have, providing the name of the league and how it is to be scored. Some sample screen shots are given below.

Boreland Curling club, Fife in Scotland, results have been input since season 2009-2010.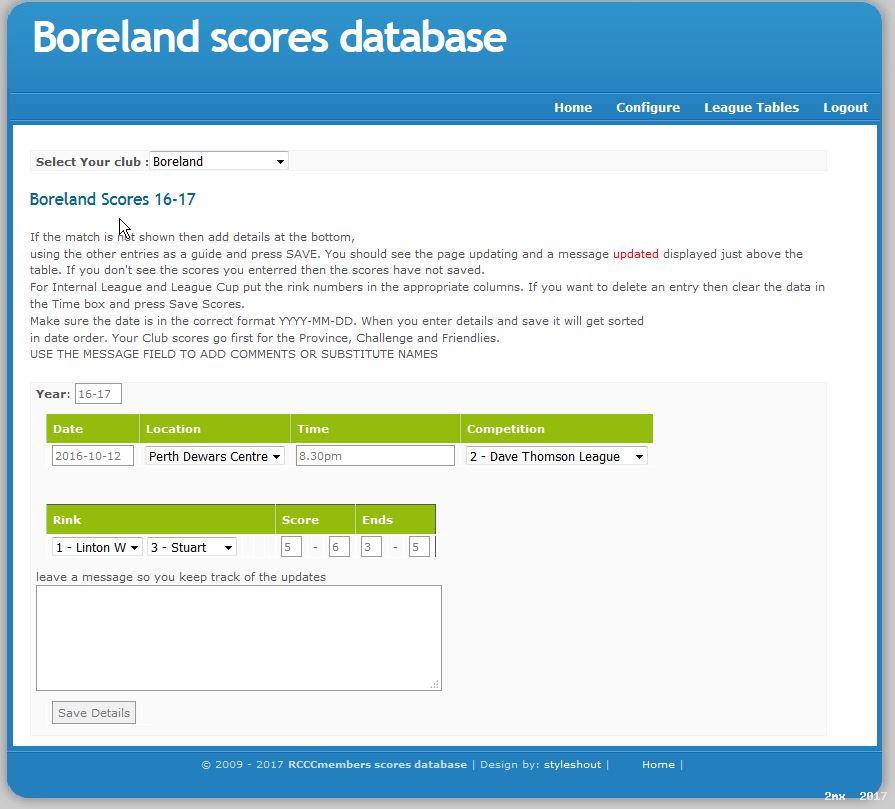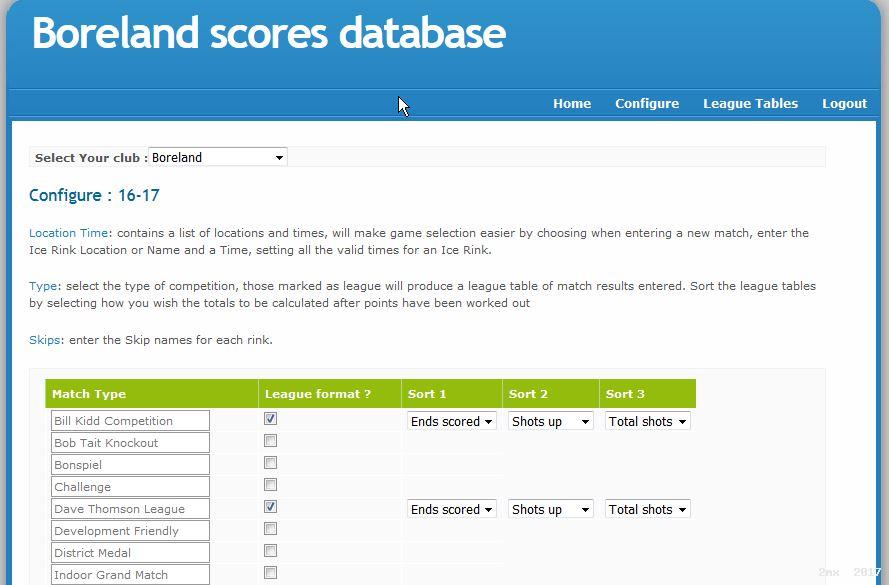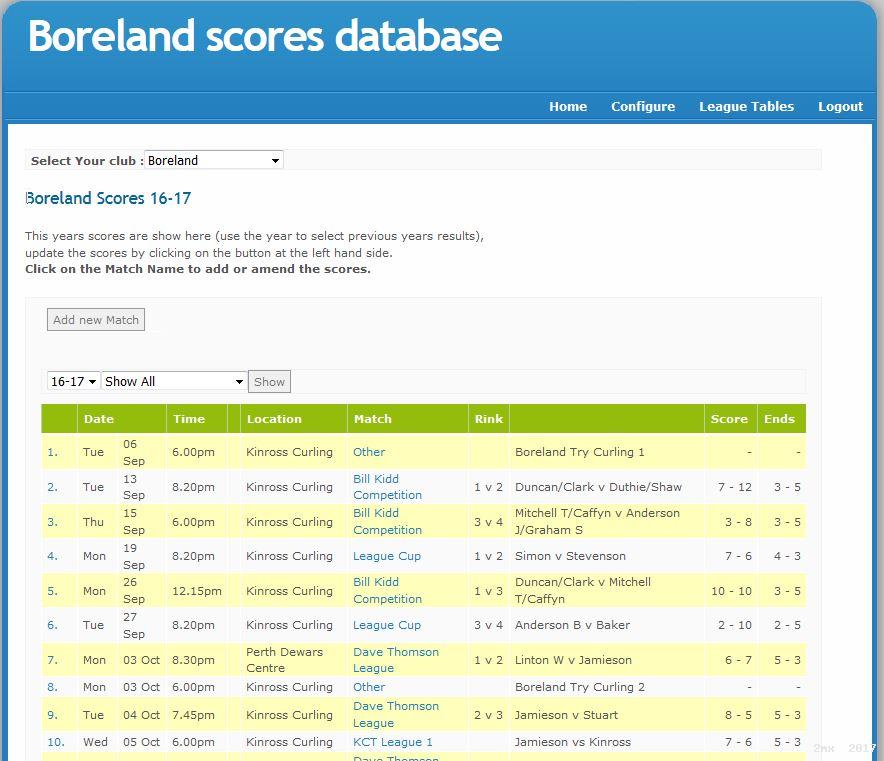 /news.php :: /news.php?c=Projects&sc=&ID=2163