Support | New Website
If you are planning to have a new website or plan to update your existing one using our services then please provide the initial information listed below.
This will help us get the basics of your website going while we work on the addditional features you may require.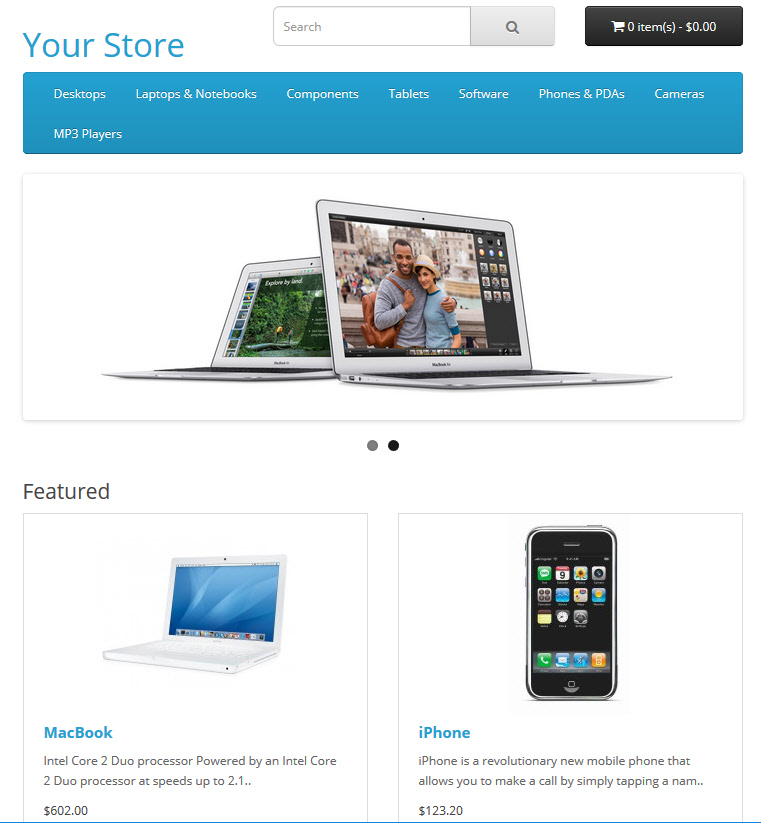 As a potential new website owner, you will require to provide some basic information on your business, Please provide as much as you can so we can get your website up as quick as possible:
Welcome - describe who you are and what customers will see on your front page.


About Us - more details information about your business and your staff


Contact Us - your contact details and opening hours.


Information or Stories - provide items or news that you wish to show on your website. You can add to these daily or weekly as you get new items to add.


Products - provide a list of products that you sell with description on each


Delivery - how will you deliver your products, will these be local or national. What fees will you charge.


Images - supply images which can be shown in the gallery and also in the stories. You can directly uplaod images using the Admin section and save to these to a gallery


Front Slider - decide what images and text will go on the slider on front page


Footer section - what information and links would you like at the bottom of the page


We will use this information to build the menu bar and drop down menus for quick access to the website contents (this is typically the options along the top of the website). Identify further items in this list. For Example, another item on top level menu could be News for latest stories and `Gallery` for your images and photographs.
For the shopping cart please outline your products and services you will be selling, :
About Us - more details information about your business and your staff


Delivery Information - how will you deliver your products, will these be local or national. What fees will you charge.


Terms & Conditions - provide your terms and conditions


Privacy Policy - you will need to provide some details on how you handle personal data


Returns - what do you intend to do about returns ?


Vouchers - do you intend to offer Gift Certificates or vouchers ?


Contact Us - your contact details and opening hours.


Products - provide a list of Categories and Products that you sell with description on each, do you have price list?


Images - supply any product images


Front Slider - decide what images and text will go on the slider on front page


Footer section - what information and links would you like at the bottom of the page


Information or stories
Infromation added to the website is saved in a story. The story can contain up to seven paragraphs of text and 7 images. You can supply us content by email for each story but you will be able to add or amend each story through the Admin area.
Products
For each product add a new story describing the product and upload images.
Images
Images can be easily uploaded using our File Upload feature. Each image can be saved in an album name and date. Images can be moved to another album, a title or tags can be added. Multiple images can be uploaded at the one time.
Admin Area
We have developed our own simple web admin area allowing configuration, stories and images to be added or amended. We have tried to keep this area simpel to allow you to add a story and select images or documents to attach to the story. One of our websites has nearly 10,000 stories and over 65,000 images.
This admin area is found at [
https://eazy-site.co.uk
]
A view of the web administration process is shown below: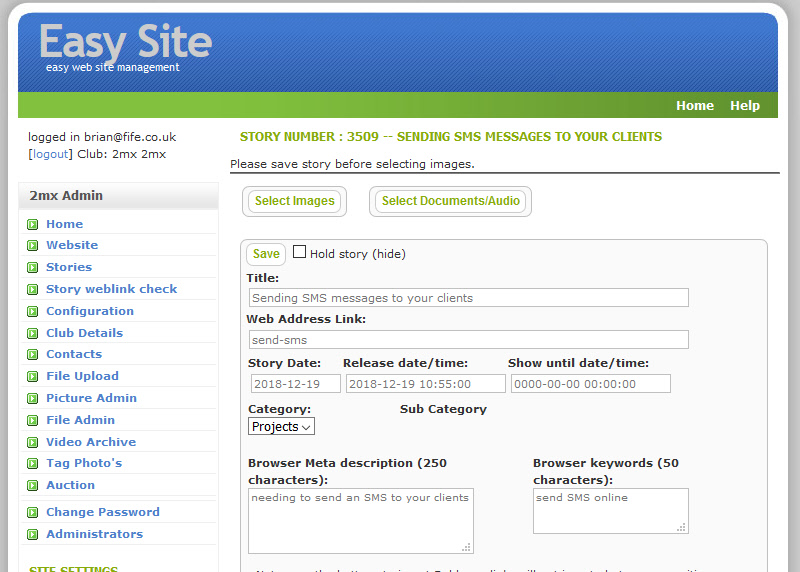 Once you have uploaded images it is easy to select them and drop them in a slot between paragraphs. Currently you see that the next selected image will be dropped into slot 3.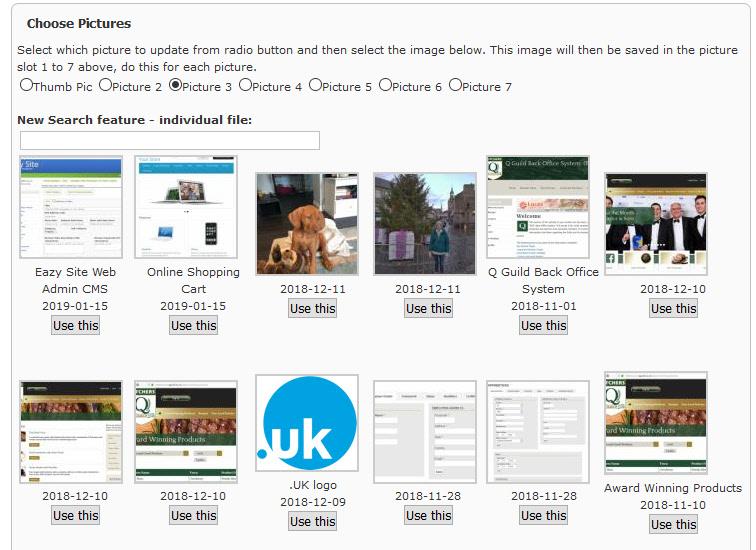 Just to get you started, we can setup and install the [
free Open Cart shopping
] site. This will allow you to get get started with online shopping. The next stage will be to get a more tailored template to suit your business, examples given below:

http://opencartshops.com/new-food-store/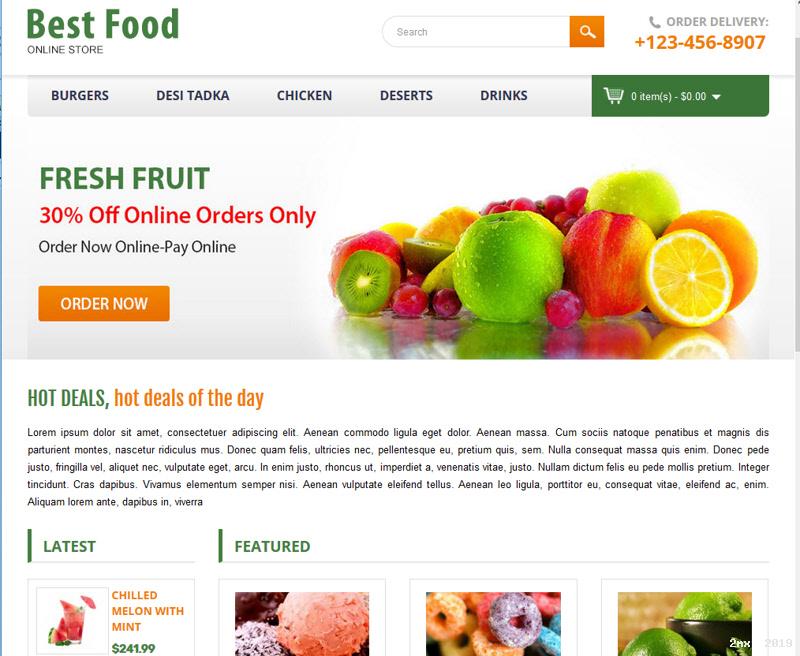 or this one:

http://opencart.templatemela.com/OPC04/OPC040078/