Blog | News
Dunfermline Sports Massage and Therapy new website has just gone live.

Dunfermline Sports Massage & Therapy we are extremely passionate about their profession and aim to provide the highest quality of treatment/care.

They offer:
- Injury Assessment
- Rehabilitation Programmes
- Sports Massage
- Kinesiology Taping
Injury Assessment
On your first appointment they will take the time to look at your injury and a recovery path. They will also look at the possible reasons for the injury to attempt to minimise a re-occurrence of the issue.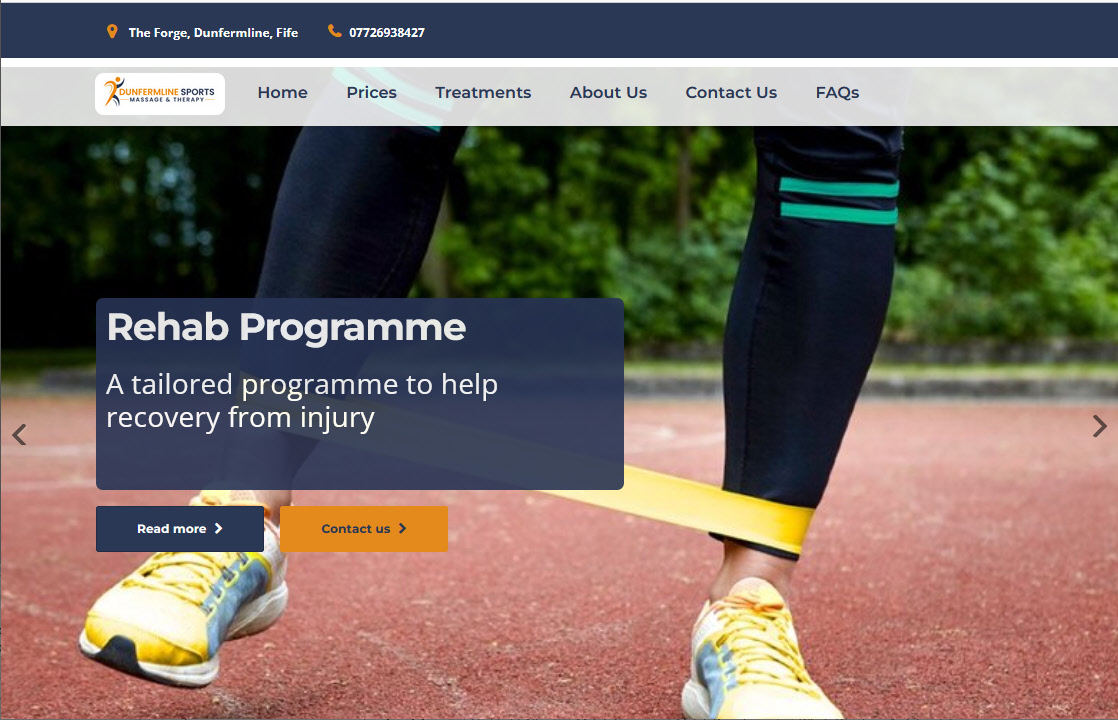 Rehabilitation Programmes
They will work with you to find individualised exercise programmes to aid your recovery back to full health.
Related Stories: