Services | Online Databases
The Royal Caledonian Curling Club online membership database been online since 2008 with around 600 clubs and 11,000 members. RCCC Admin, Club administrators and members manage the online database on a daily basis.

The Dunfermline Atheletic website has over 8,400 stories, over 100,000 images, updated on a daily basis and has had over 288 million advert views over 5 years, this site is now archived holding all the previous information. In October 2018 we released a new admin back-end for the Q Guild of Butchers, this allowed much more effective management of information publicised on the website. In 2020 the Q Guild used our easyDB system to collate entries and perform online judging.

Would you like a website like one of these ? Our new project is a club membership database to help manage membership and access to websites.




Proud member of Fife Chamber of Commerce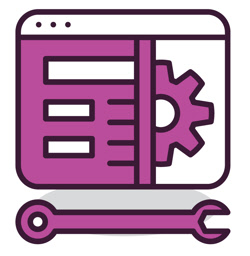 Managing databases was done traditionally on a computer in an Office or at Home. This was often inaccessible to others.
Nowadays having a
secure online database
accessible by multiple administrators and users is much more effective. With this comes the added level of security need to ensure hackers do not break in.
We are looking for new opportunities so please give us a call if you have some PC based database that you want to move forward and access it online. We are very happy to discuss and review options. Check out some of our modules on
EasyDB.uk
.
Our experience with developing online databases with Dunfermline Athletic Football Club, the Royal Caledonian Curling Club and the Scottish Federation of Meat Traders Asociation have allowed us to build up experience to produce such databases.
Online Form to capture contact details for Pubs and Clubs ? make it easy to track people who visit your premises.