Projects
Having implemented a simple auction site in 2012 I was asked by the Rotary Club of West Fife to setup an auction site for their use. However, rather than implementing a specific site we setup a generic site to allow anybody to auction items.

However, some technical and legal issues prevented the site going live BUT it is available for anybody to have an online auction.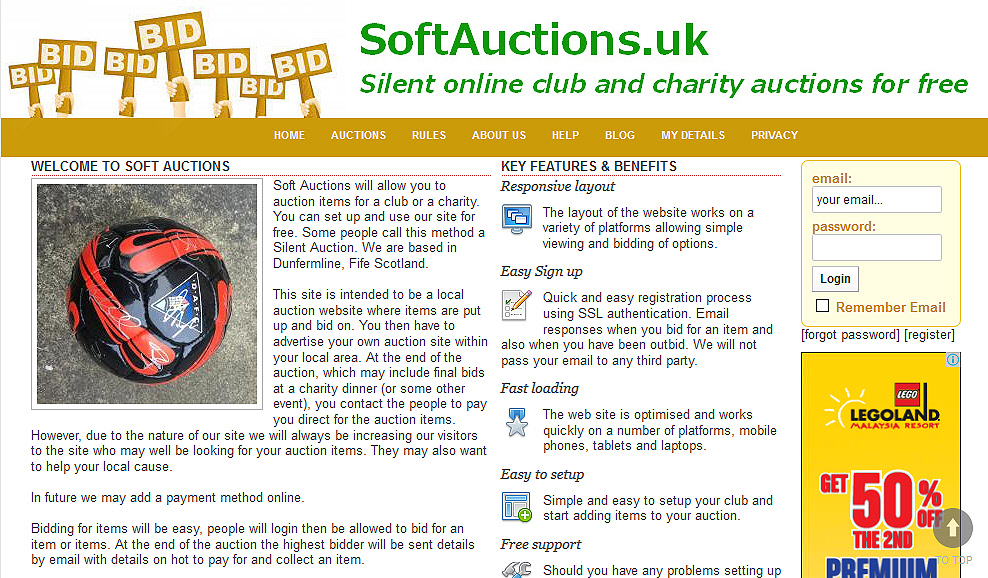 The site is different to sites like ebay in that we don`t collect money, that is the responsibility of the users running their auction.

SoftAuctions.uk was established in October 2016.
Related Stories: