Projects
An OTT online portal for live low-cost streaming services for Video and Audio along with video on demand content of Full Game Replays, Highlights and Interviews.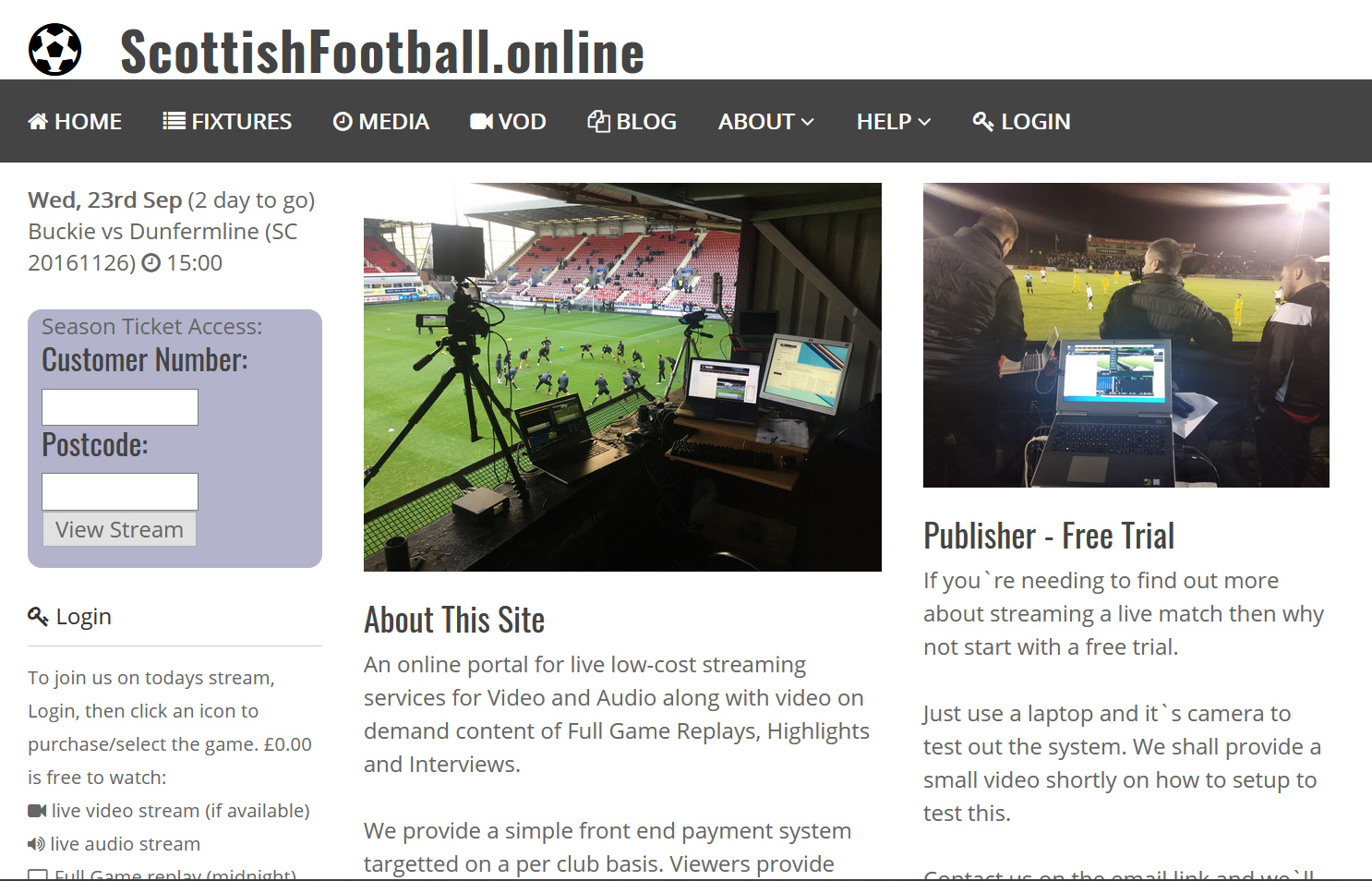 We provide a simple front end payment system targetted on a per club basis. Viewers provide their preferred home club or just as a neutral.
ScottishFootball.online was set up to try and help scottish football clubs stream online. We asked other clubs to collaborate, we even asked the SPFL for help. We have very successfully streams so far on our own OTT platform.
Our fees are around 10-12% of the income why lose 30-40% of your revenue ? We do not have any upfront costs, pay as you go.
Another very successful stream on the 10th of October 2020 of Queen of the South vs St Mirren . Over 900 users both Season Ticket holders and PPV viewers. On 17th October 2020 a successful stream of Dunfermline vs Inverness CT with over 1,630 viewers. Successfully handling almost 5,000 users over the last 4 weeks is a great achievement without any catastrophic failures.
We are here to provide support and aim to help each other during this period where all matches have to be streamed online.
As a football club you need to provide the Camera and equipment to capture the stream and push it out to our delivery network. The front end Pay Per View system and Season Ticket holder access has been tried and tested.
Why not perform a trial stream using our system and see how it goes ?
There are no upfront fees and income goes straight into your account.
Why not come and join us ?
Related Stories: