Projects
In April 2014 we were asked to help with Dunfermline Athletics new web site as the original developers were not supporting Scottish Football teams any longer.

After a 4 month development phase the website went live for the start of season 2014-2015.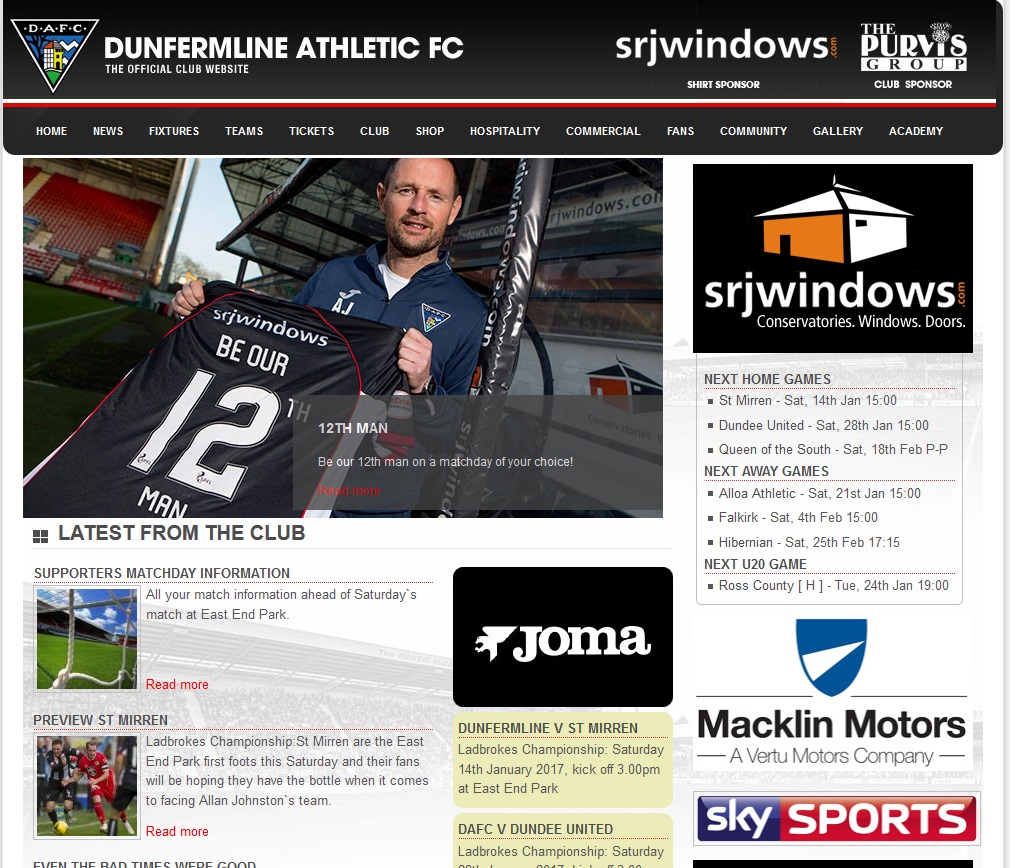 The biggest challenge for development of the web site was the complexity of information around a fixture list. This was used as the basis for the operation of the web site as a fixture is what the football club revolves around.

You can see below the categories integrated into the fixture component.

-- Tickets
-- Hospitality
-- Match Preview
-- Match report
-- Highlights (videos)
-- Photos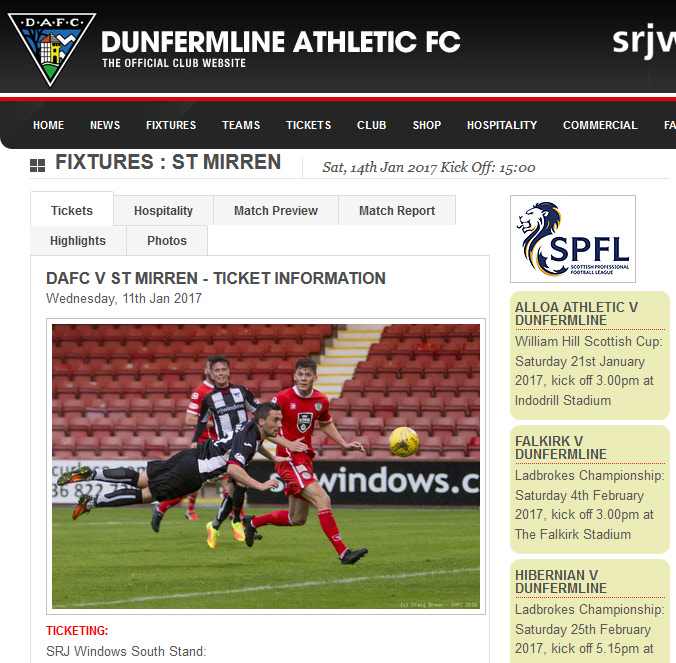 The Dunfermline Athletic website currently has over 45,000 photo`s in the gallery.

These photo`s form part of the historical gallery and also used as images for stories added to the website. It was important when initially developing the web site to integrate all features of the web site and allow the team of users to use any photo on any story.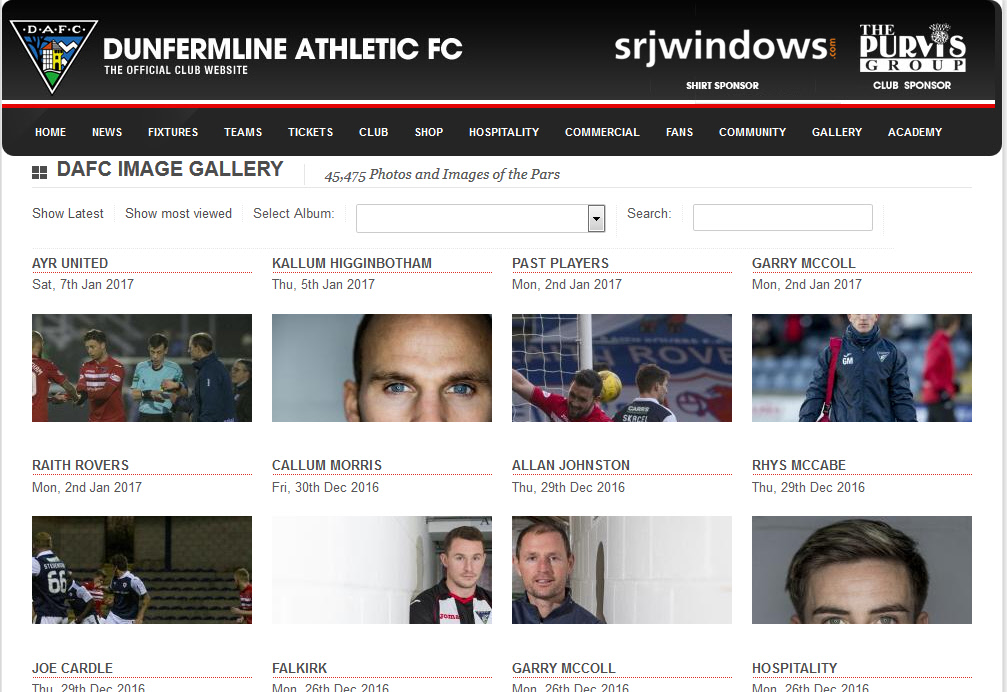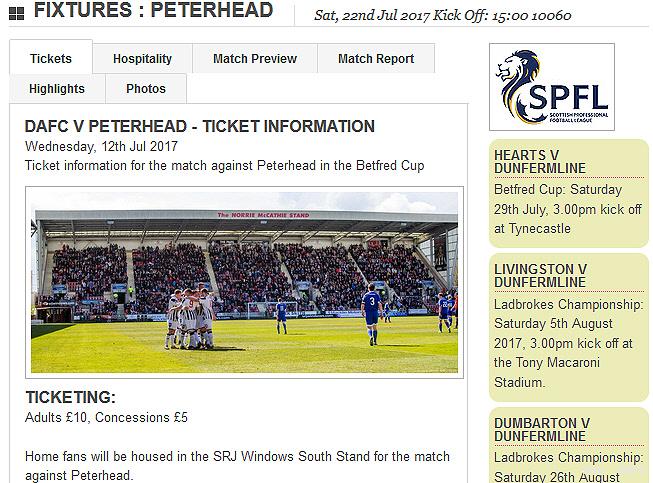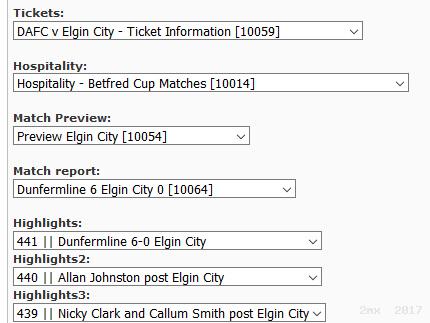 Related Stories: