Projects
How would you like your very own web server at home or at your business location. Setup to give you basic services, host a domain and backup of your main web site. Also use it as local network backup for your home or office.

The web administration is handled by webmin/Virtualmin, and excellent free or paid for product.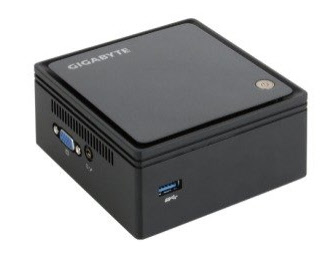 We can supply a basic web server, simple and easy to manage, with professional features all setup and ready to go.
What you get will be a system providing a combination of performance, reliability and low power:
-- a small NUC single board computer
-- 4GB Memory
-- from 120GB Hard Drive or SSD
-- Ethernet
-- Wifi
-- USB
-- VGA or HDMI
-- Dimension - 56.1 mm x 107.6 mm x 114.4 mm (2.21" x 4.24" x 4.5"
-- CENTOS
-- Virtualmin, Webmin (GPL)
-- low cost from £300
Add further memory using the USB connections, such as a 1TB Hard Drive for further storage.
Host your own web site or add further websites to the server. Use your broadband service provider to hook this to the internet. Your router will need to be setup to direct all web service to this black box, quite a simple task to perform.
Want to learn about Linux and web server features. Then this configuration is an ideal started kit.
Please contact us if you are interested in this product.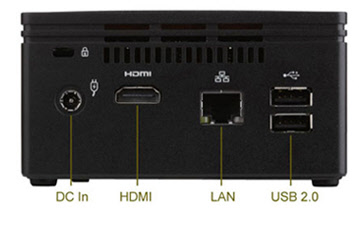 What is Webmin?
Webmin is a web-based interface for system administration for Unix. Using any modern web browser, you can setup user accounts, Apache, DNS, file sharing and much more. The free GPL version is good to get started.
Webmin removes the need to manually edit Unix configuration files like /etc/passwd, and lets you manage a system from the console or remotely.
See the standard modules page for a list of all the functions built into Webmin, or check out the screenshots.
We have been using Webin/Virtualmin for 10 years and find web server administration and backup very easy. Further details:
http://www.webmin.com
http://www.webmin.com/standard.html
http://www.webmin.com/demo.html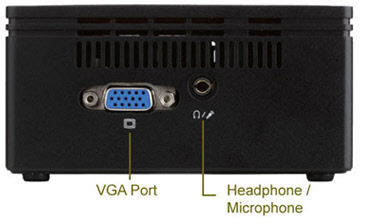 There are a number of different NUC systems, with differing benchmarks and storage options.
The prime need is CPU processing benchmark with about 1800 being a good base performance for such a mini-server. An i3 CPU gives good performance and is better for a slightly more powerful home/small business server:
Intel Celeron N2807 - 836
Intel Celeron N3050 - 892
Intel Celeron N3000 - 917
Intel Celeron J1900 - 1877
Intel Pentium N3700 - 1873
Intel Core i3 6100U - 3873
Intel Core i5-6200U - 3944