Projects
Our online scouting database is currently used by the Manager and Management team at Dunfermline Athletic to Identify, Track and Target players.

Our system can be utilised by any manager, club, scout or agent no matter what league they are in.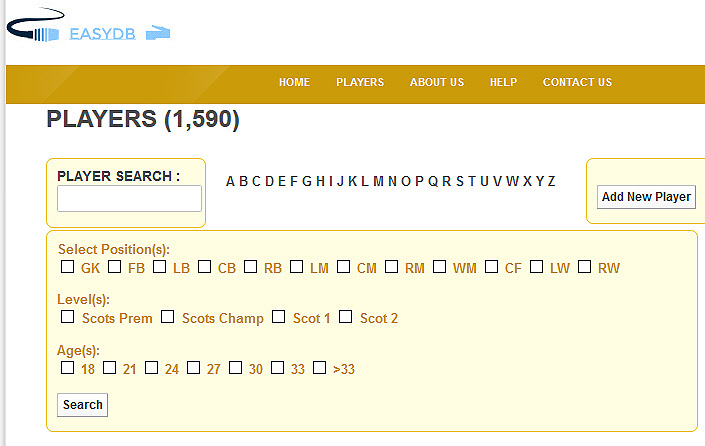 Each user can enter Player Profiles, Abilities, Skill Levels, Media Clips and reports on specific games played by a player. The management team can then take this information and evaluate whether they should be tracked or targeted. Setting up this makes it simple to follow the players of interest. Managers, Coaches and Scouts can securly add ability, skills and reports which load into an online database. The management team are then able to simpy follow, track and target players.
The system was setup to overcome limitations of an Excel based spreadsheet with the online system allowing secure and easy access 24 hours 7 days a week (and from any location). Information can be added instantly by users while watching a match. Reports (email and exported to PDF format) would then be immediately forwarded to the management team.
Security is a prime concern and access is limited within each club or user to give controllable, confidentionl and private access.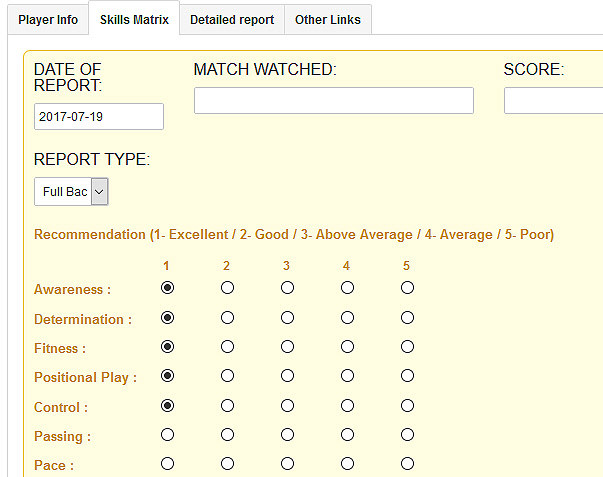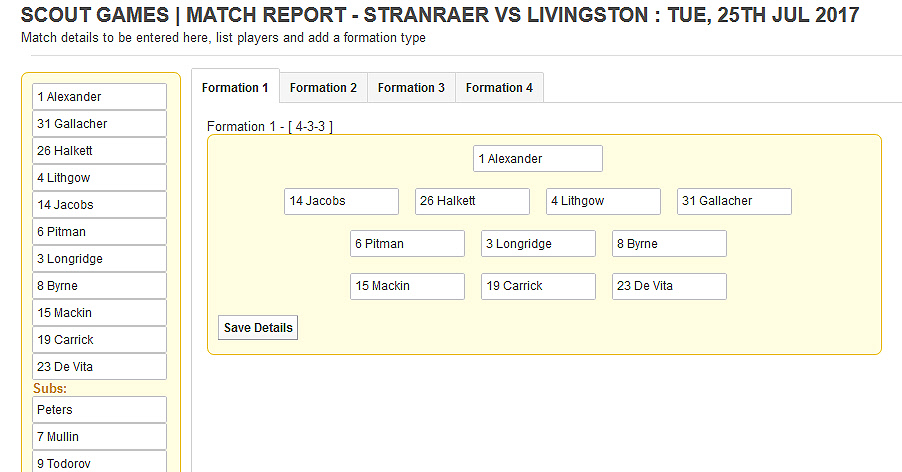 Related Stories: